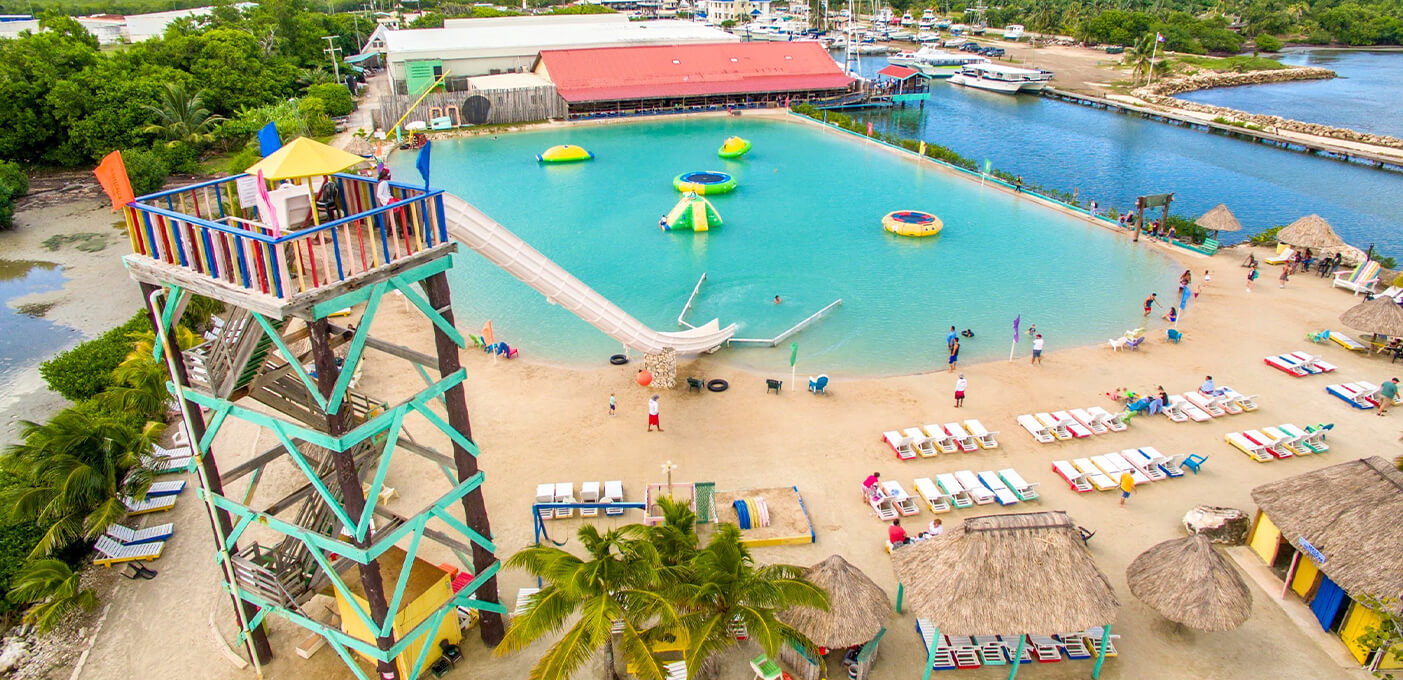 Old Belize, The Cucumber Beach Marina, and of course Kukumba Beach itself resides on a patch of coast of Belize City unofficially designated as "Kukumba Beach". This little paradise has an intriguing history. Around the mid 50's, a Florida vegetable farmer came to Belize with the intention of growing vegetables (among them cucumbers) and exporting them to the U.S.A. in the winter months. He set up farms around the village of Burrell Boom and used this port to package and load vessels bound for the U.S.A., hence the name Kukumba Beach. Kukumba is creole for cucumber.
Rising 50 feet from the heart of Kukumba Beach is the 80 foot-long water slide which will have you screaming in delight as you tunnel your way into the Caribbean Sea.
Rates, regulations and activities
Persons over 4'2" is $15.00 USD and under is $5.00 USD. Locals and residents get a 50% discount.
Activities: 80′ long slide, Tarzan rope swing, beach volleyball, floating activities.
No nudity or drugs allowed on the beach.
Opening Time
Mon

CLOSED
Tue

10:00 a.m. - 5:00 p.m.
Wed

10:00 a.m. - 5:00 p.m.
Thu

10:00 a.m. - 5:00 p.m.
Fri

10:00 a.m. - 5:00 p.m.
Sat

10:00 a.m. - 6:00 p.m.
Sun

10:00 a.m. - 6:00 p.m.
Contact Us
Phone: +501-222-4129