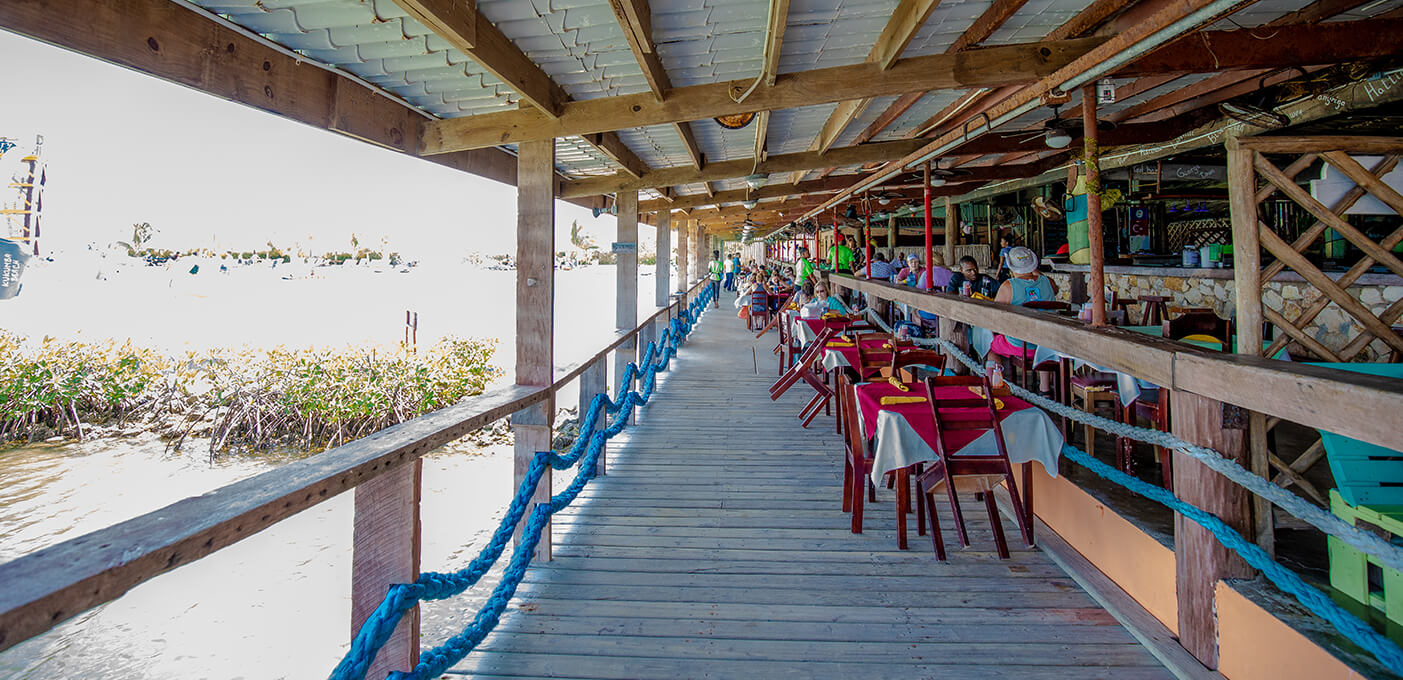 Old Belize Exotic Beach & Bar is the place to experience Belizean cuisine at its best! Our restaurant is ideally situated facing the beach. Our attractive rustic seaside setting provides the perfect tropical ambiance for dining or unwinding.
Our Menu boasts 'belly-full' appetizers, mouthwatering dishes, sinful desserts, and fresh natural tropical juices. Be sure to ask about our daily specials.
This bite by the sea creates the perfect family outing;one that caters to everyone and to all those who love being a kid.
Our Bar is the ideal spot for tropical drinks and sunset cocktails with a seaside view for socializing or simply winding down after a days' work. Enjoy the peaceful panoramic view while the boats make their way home to the marina.
Come and be welcomed by our staff that is ready to provide you with a warm and friendly Belizean experience.
Opening Time
Mon

CLOSED
Tue

11:00 a.m. - 9:00 p.m.
Wed

11:00 a.m. - 9:00 p.m.
Thu

11:00 a.m. - 9:00 p.m.
Fri

11:00 a.m. - 9:00 p.m.
Sat

9:00 a.m. - 8:00 p.m.
Sun

9:00 a.m. - 8:00 p.m.
Contact Us
Phone: +501-222-5588